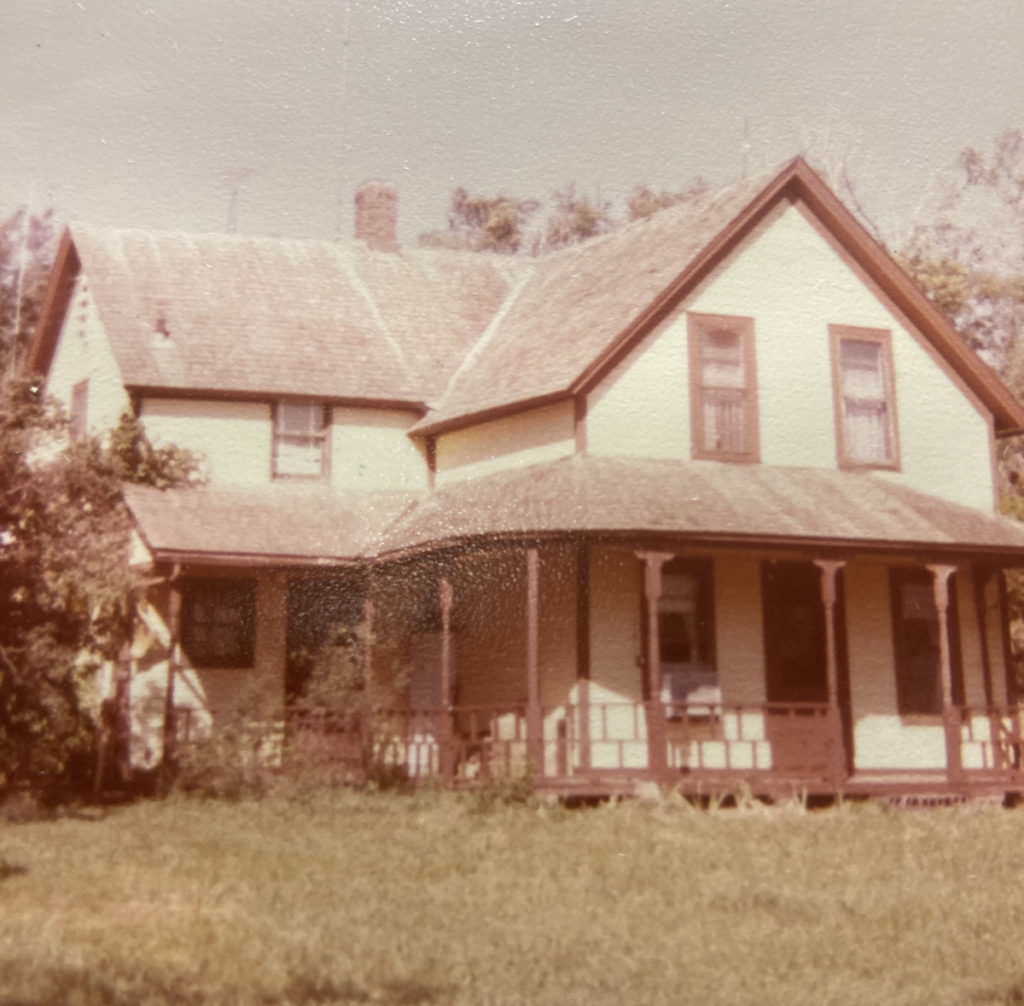 A Bon Homme Way Station
Museum Notes By Marilyn Thomas Stone
The house in this photo was built before 1870 on the West side of Emmanuel Creek, along what is now part of Highway 37. The farm is currently owned by Blaine Nagel and sports an attractive new house. The Springfield Centennial Book tells that this house was built by McDaniels, one of the first settlers at Bon Homme. As the town of Bon Homme grew, McDaniels moved farther west and established a post office in a small building along Emmanuel Creek on the Military Road that ran from Sioux City, through Yankton and Bon Homme, all the way to Fort Randall. The post office was called Emmanuel and was closed in 1871 after the Springfield Post Office was established in 1870.
McDaniels built this larger house a block or so farther from the creek, which was used as a way station or road ranch by the early travelers. At the time there was a good ford across the creek there, and ample water for people and animals. Among the known travelers who stopped there was the famous outlaw, Jesse James. He rode in alone after sundown one evening on a tired horse. He paid for his meal and night's lodging and left in the morning before anyone else was up. This house to the early settlers was considered to be large for it had six bedrooms on the second floor, The first floor had a 16′ X 18′ living room, dining room, and kitchen.
The house was faced by a wide porch where guests could sit to enjoy the breeze. It was purchased by Sampson and Ladie Thomas when they were married in 1913. The five Thomas children, David, Clark, Eleanor (Toyne) Alicia, and Neil were all born in the house. Clark was the former curator of this museum. Eleanor was also a member of the museum board and has recently celebrated her 99th birthday. The house was last lived in by Ray and Patricia Thomas and was finally burned in 1991.
The museum has several photos of fine old houses of the late 1800s and early 1900s. Do come by on a Sunday afternoon, or call one of our board members for a tour appointment. See you at the museum!