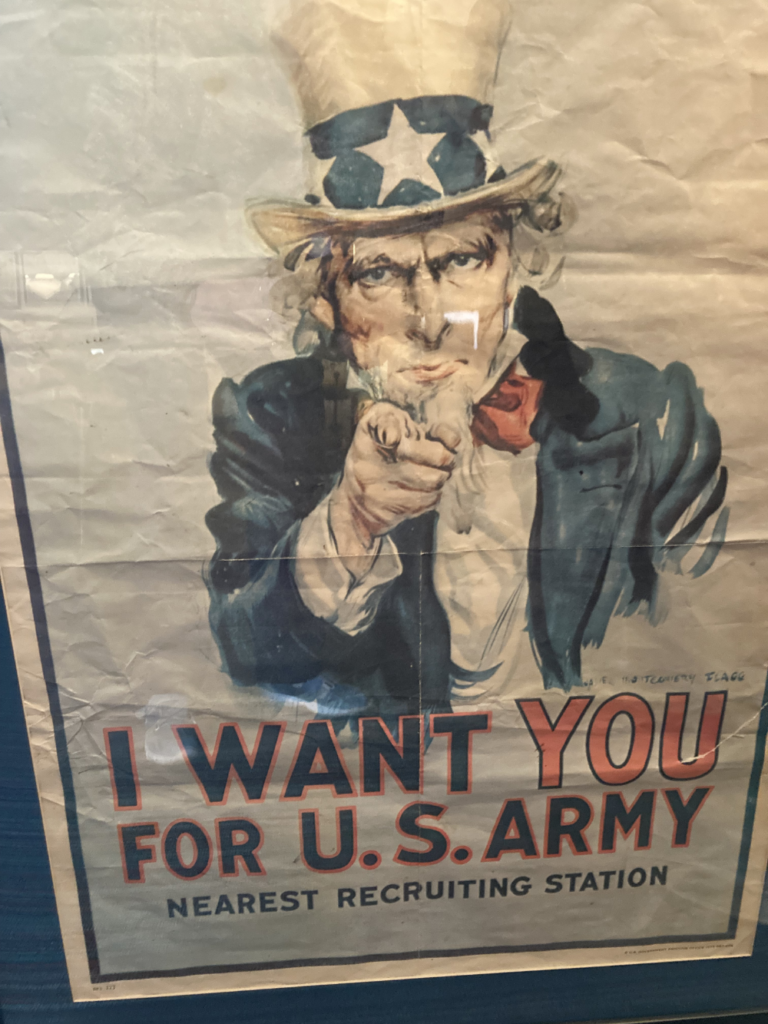 Springfield Museum Seeks Military History
MUSEUM NOTES BY MARILYN STONE
As we are now between Memorial Day, Flag Day, and Independence Day, we may have a few thoughts about the history of our local men and women who answered the call of this World War I poster, and served in the armed forces at various times in past and present history. This poster has been called an inspiring example of the dramatic artwork employed during World War I (1914-1918) to promote volunteerism, donations, and bond sales used to finance the War.
The Springfield Museum has this large sized poster framed by Bruce Waage and displayed near our collection of military uniforms. We have a new board member, Scott Kostal, who is willing to form a team to reorganizing the display of uniforms and other military items. You will recognize Scott's name as the new mayor of Springfield and we are very happy to have his interest in the museum.
The museum has the notebooks of information collected for each individual whose name is on the Springfield Veteran's Memorial at Terrace Park.  Some of the pages have only the Veteran's name and dates of service, while other pages include a photograph of the person in uniform and additional details about his or her service.  Thus I invite you to come in and look up the page on veterans you know and add information that may not be included.  The museum is open on Sunday afternoons from 2:00 to 4:00 or by appointment.  See you at the museum.
(Originally published June 22, 2022)