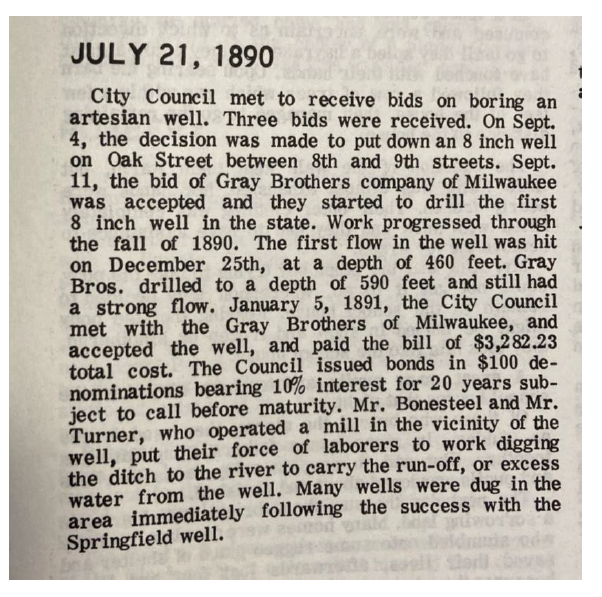 Merry Christmas Springfield! Twenty years after Ogden Marsh platted what became the town of Springfield the community needed a consistent supply of fresh water.
Ever since hitting water here in 1890 this part of Springfield has provided drinking water in one form or another. In 1966, the current water treatment plant was constructed. Using a chemical process, Missouri River water was pumped up the hill to be treated and sent to homes and businesses, replacing the very hard artesian water used nearly 80 years.
Today in 2023, a new water treatment plant is under construction to replace the aging facility. Using Reverse Osmosis technology, the new plant will not use chemicals to purify the river water that will come from the two new intake lines located at the bottom of the hill.