Before South Dakota was a state, Springfield had been selected as the location for a teachers school. Established in Territorial Law in 1881 as Southern State Normal School (The term "normal school" is based on the French école normale, a sixteenth-century model school with model classrooms where model teaching practices were taught to teacher candidates) the school was not built until 1896.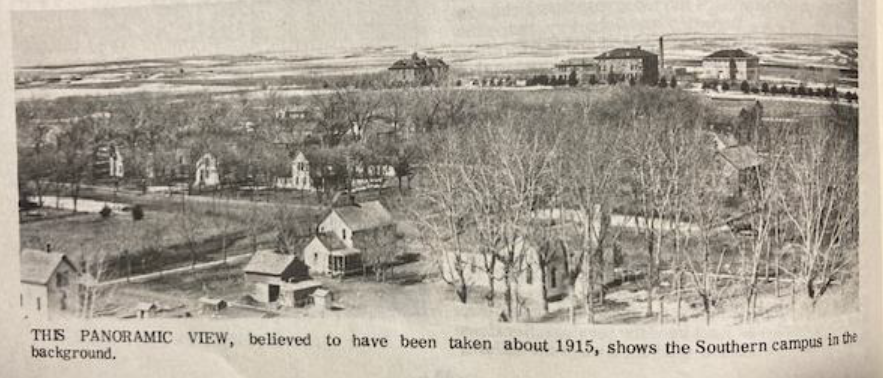 While the name may have changed in its nearly one-hundred year history, what has not changed is it effect and influence on current and former residents of Springfield and Bon Homme County. Generations of school teachers were trained at the school along with carpenters, mechanics, and welders.

Today, Mike Durfee State Prison sits on the grounds donated by John Burbank, former governor of Dakota Territory. While a significantly different population, education in the trades continues at the prison, named for one of the college's most prolific wrestlers, Mike Durfee, who was inducted into the South Dakota Sports Hall of Fame in 2008.

Renamed College Memorial Park, for generations this area was known as West Side Park. Much of what you see today was built in the late 1960's and early 1970's as the swimming pool became a hub of summer activity for the community. You will find a monument remembering the colleges and Normal School of Springfield in the northeast corner of the park.


To learn more about the college, visit the Springfield College Museum operated by the Springfield College Alumni Association.